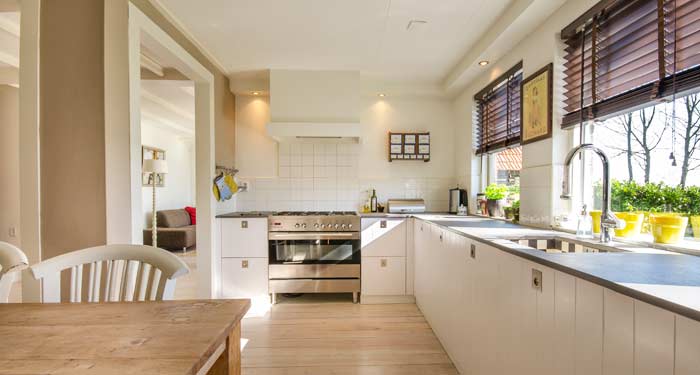 Mrs. Clean's Deep House Cleaning Service
Mrs. Clean specializes in detailed deep cleaning maid services of your home, condo or office.
Deep cleaning services includes everything in a routine service and more. You'll appreciate the time you save and the professional cleaning services we provide. Leave everything to us. We even bring all the necessary supplies.
You'll be simply amazed how efficiently our maids can thoroughly clean your home, condo, or apartment in the Seattle, Redmond, Bellevue and surrounding areas.
Perfect for the once a year "spring cleaning" or when moving in to a new home and you want everything sanitized and sparkling like new.
Deep cleaning will bring your home up to a high shining perfection, and stop you from playing catch-up. A deep cleaning will get your home "ready to show" for company or ready to sell when you have decided to move out of your home.
Benefits of Deep House Cleaning
Mrs. Clean's deep cleaning service is serious, heavy duty, detailed deep cleaning from top to bottom. Deep cleaning can be done on your house, office, apartment and condo.
We care about our cleaning service to you, and we're not satisfied if you're not. Of course your cleaning is 100% Guaranteed.
Get Ready to Experience a Deeper Level of Clean
Get started by requesting a free deep house cleaning estimate. Enter your home specs, and we'll reply to you in email with a custom cleaning estimate just for you.
Deep House Cleaning Checklist
Deep Cleaning the Living Areas & Bedrooms:
Carpets vacuumed and edged
Windows and window tracks cleaned
Base boards dusted and wiped down
Vacuum, mop and dry hard floor surfaces
Stairs vacuumed
Flat areas damp cloth dusted
Mop and dry wood floors
Hand wash and dry marble
Tidy room appearance
Dust furniture and knickknacks
Make beds
Remove cobwebs
General dusting
Deep Cleaning the Bathroom:
Tile walls and bathtubs cleaned and disinfected
Shower and shower doors cleaned and disinfected
Carpets vacuumed and edged
Windows and window tracks cleaned
Base boards dusted and wiped down
Mirrors cleaned and shined
Sink and counters cleaned and disinfected
Floors washed and disinfected
Carpeting vacuumed
Clean and disinfect toilet
Shine and clean chrome fixtures
Wipe down outside and inside cabinets and drawers
Cobwebs removed
General dusting
Deep Cleaning the Kitchen:
Scrub sink
Clean windows and window tracks
Base boards dusted and wiped down
Clean small counter top appliances
Clean refrigerator exterior
Clean refrigerator interior if requested
Outside of range hood cleaned
Top and front of range cleaned
Drip pans cleaned
Sinks cleaned and disinfected, chrome shined
Counter tops cleaned and disinfected
Clean outside of cabinets and drawers
Clean exterior of large appliances
Wipe down inside and outside of microwave
Clean table and chairs
Floors vacuumed and mopped
Trash emptied
Cobwebs removed
Thorough dusting