Issaquah House Cleaning and Maid Services
You Work Hard. You Deserve a Clean House.
It begins with excellent staff and Issaquah house cleaning that you can trust. Our professional teams are carefully pre-screened for trustworthiness, reliability, and a 100% dedication to your clean home.
The teams come ready to take care of all the dirty grime, and bring all the cleaning supplies, vacuums and tools that are needed to make your home or office shine.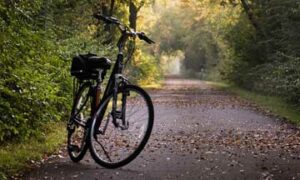 Our house cleaning services are consistent and reliable. For every cleaning service we provide, we dust, vacuum, sterilize and sanitize.
Mrs. Clean's maid service cleans your home from top to bottom. Your home will be sparkling clean, looking beautiful, and smelling clean.
Your Mrs. Clean team will provide you with a completely clean home with every cleaning service you receive.
We take the time to clean your home so you can focus on what you need to do. With all the chores done you are now freed up to go shopping and enjoy the beautiful town of Issaquah without the stress of needing to mop, sweep or vacuum.
Issaquah's Choice for Cleaning Services
Our housekeepers are dedicated to making your home shine and sparkle. Our mission is providing you with high quality house cleaning service and superior customer services.
House Cleaning and Office Cleaning Services Issaquah, WA
Mrs. Clean sends expert maids. The best in the business. Our house cleaning services are offered on a one-time or on a scheduled basis for your house, home, office or condo.
Our professional cleaning services are available on a one-time, weekly, bi-weekly, and monthly basis for your house cleaning in Issaquah home or office.
Mrs. Clean can deep clean, clean for a move out or move in, custom clean and even do your spring cleaning. Cross the house cleaning chores off your to-do list. With your chores done, you can spend your time doing something else.
It's Easy to Get a Free Estimate
Mrs. Clean's maid services offers cleaning services custom designed to fit your home's needs.
We send background checked and trained employees to clean your home-never subcontracted house cleaners. Your home is safe, secure and in good hands.
Mrs. Clean is committed to providing expert and quality maid services to you, each and every cleaning.
Discover why we have been making homes and offices in Issaquah shine since 1975.
Give Mrs. Clean a call and get an estimate for Issaquah house cleaning by Mrs. Clean.
Take a Look at our Client Reviews
---

Very pleased with service. Did way more than I expected. If I need cleaning service in the future, I know where to go!
Aaron Jennings: Issaquah, WA Home Owner
---

I have used multiple cleaning services locally and in other states. This service was fabulous. Folded clothes, was super efficient and did an excellent job overall.
Nicole Rison: Issaquah, WA Home Owner
---