Woodinville House Cleaning and Maid Services
Mrs. Clean's professional house cleaners in Woodinville are making homes in Woodinville and Cottage Lake shine – one house at a time!
It's time to discover clean. We're house cleaning experts, devoted to high quality cleaning services at reasonable prices.
Our maids take the cleaning of your home very seriously. Our 100% satisfaction guarantee means you'll be able to relax because your house is in very good hands.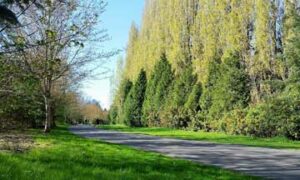 Whether we are performing a regular cleaning services or deep house cleaning service, move in or move out cleaning, office cleaning, or personalized cleaning service we clean it right.
Once Mrs. Clean's maid service tackles the dirt and grime you'll be happy to see how much extra time you have to spend on other things like taking a Pilates class or shopping at Molbak's.
When we take care of your chores that means you can take some time to play in Woodinville. Head down to Wilmot Gateway Park and walk along the Sammamish River Trail, knowing that you have a clean house waiting for you when you return.
Maid Services and House Cleaning Woodinville, WA
Our cleaning services are customized for all of your home cleaning needs. Mrs. Clean's maid service will get the job done so you won't have to.
We work to exceed our client's expectations. Your home is your castle and we handle it like that. We are very careful with your belongings, so your house is safe and sound. Mrs. Clean's maid service is licensed, bonded, and insured.
We provide you with worry-free cleaning services you can count on like office cleaning, deep cleaning and spring cleaning. We can clean for you if you move out or move in and we are able to customize our cleaning to fit your needs.
We're not a cleaning franchise or housekeeping service subcontractor. Mrs. Clean sends reliable, background inspected house cleaning experts. We care about your house cleaning services, and we're not happy if you are not.
No Commitment House Cleaning Estimate
House cleaning and maid service quotes vary depending on the dimensions of your house, occupants, pets and number of family members.
Get ready to relax. Put your cleaning supplies back in the closet. There isn't any better cleaning service with a 100% guarantee.
Get started by requesting a Woodinville house cleaning estimate. Enter your home specs, and we'll reply to you in email with a custom estimate just for you.
With one easy call, see why Mrs. Clean is Woodinville's choice for maid services.
Take a Look at our Client Reviews
---

The team was on time and friendly with my dog. In terms of cleanliness there are no complaints. Very happy with how clean the house ended up.
Tony Bussert: Woodinville, WA Home Owner
---

Polite, respectful cleaners. They asked if there was anything else that needed to be done. Each cleaner worked efficiently and continuously. There were minimal misses on dusting and they need to have the necessary materials to clean monitors and TV screens. Rarely do I ever give "excellent" (perfect) reviews. The team did very well.
Larry Singleton: Woodinville, WA Home Owner
---