Mrs. Clean's Customer Promise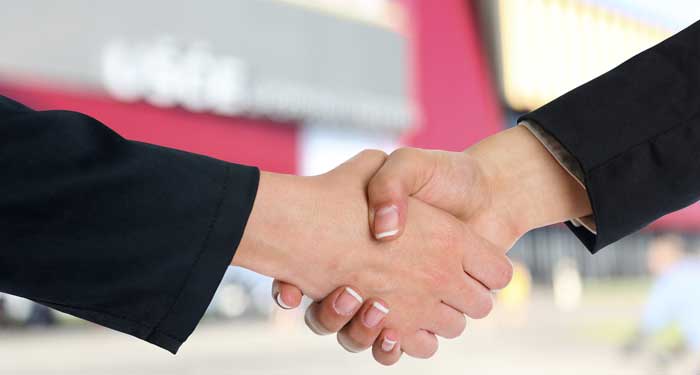 What to Expect From Mrs. Clean House Cleaning and Maid Service
Mrs. Clean's promise to our valued clients. Our objective is to exceed your expectations and delight you with a home that is fresh and clean.
Your Cleaning is Guaranteed
If you are not completely satisfied with your house cleaning, or if we overlooked something, please contact us within 24 hours from the day we cleaned your home so we can arrange a time to send the team back out and re-clean the area at our expense!
* This guarantee does not apply if our ability to perform the cleaning has been limited in some manner by the client or more than 24 hours have passed since the cleaning service was performed.
If you are home during the cleaning and notice the team missed something please let them know before they leave your home so they can get the job done.
You are Protected
If an unexpected accident is caused by our house cleaners such as breakage or employee injury, Mrs. Clean carries insurance to protect the client from liability.
Please note that Mrs. Clean is not responsible for the replacement or repair of items that have pre-existing damage or wear and tear.
Your Cleaners Arrival Time
Mrs. Clean makes every effort to arrive at your residence on time. However some things are beyond our control such as traffic conditions, clients scheduled before you, cancellations, client lockouts, and weather may affect our arrival time.
We provide +/- 30 minute arrival time from your scheduled appointment. If it looks as if we are running earlier or running later than 30 minutes, we will make every effort to contact you and give you a new time of arrival.
Our company vehicles have GPS trackers. If you'd like to know exactly where the team is at, or exactly when they arrived and when they left your home, we can provide that information to you.
We Love Our Staff
We love our staff and are concerned about their safety. Our cleaners do not use ladders or move heavy items. If an area is not easily accessible that you would like cleaned, such as behind the couch or appliances, please have it moved prior to your cleaning but be aware, if you are not home to move the item back into place, we will not be able to clean the space where you moved the object.
Clear Client Communication
Every client's home has different cleaning needs, client wants and expectations. We strive to deliver the absolute best cleaning service for each and every home. We welcome every opportunity to improve our house cleaning service and to delight you with the cleaning you receive.
Polite and Professional Staff
We take pride in long-lasting relationships with happy clients. Mrs. Clean accomplishes this by always respecting your possessions and cleaning requirements. Our maids are always polite and professional. We strongly encourage all of our clients to call or email us with all concerns.