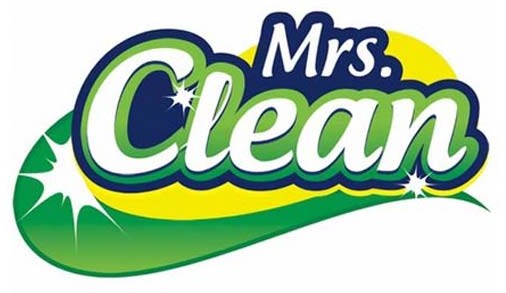 About Mrs. Clean House Cleaning and Maid Service
Because a clean home is a necessity and not a luxury, we realized that the strong presence of a professional and reliable, family owned & operated, residential and office cleaning service was lacking in the Seattle area so we found the perfect fit in a house cleaning company in Redmond, WA called Mrs. Clean.
With fire and passion and under new direction, our client base quickly grew and the company expanded. Mrs. Clean's team of professional house cleaners are experts and dedicated to providing consistent and thorough cleaning services for their ever growing client base. We are very passionate about the customer service and cleanings our clients receive.
We're not a franchise or referral service. Since 1975, Mrs. Clean has offered honest, dependable and quality cleaning services guaranteed from a company you can trust, you won't find anyone more dedicated to your clean home and customer satisfaction than we are.
We Care About Our Cleaning Service to You
Our phone lines are staffed with a real live person from 7am to 5pm, and our email lines are staffed almost 24/7, so you can contact us with any questions or concerns should they arise.
You and Your Belongings are Protected
Mrs. Clean is licensed, insured and bonded for your protection.
Many cleaning companies will subcontract their work out, and individuals offering house cleaning service do not have insurance coverage if unfortunate accidents happen on your property.
Mrs. Clean sends professionally trained, pre-screened and trusted employees that have all passed a criminal background check.
If You're Not Satisfied With Your Cleaning, We're Not Either
We've been providing house cleaning & maid service since 1975. Your satisfaction with our cleaning performance and customer service is the reason we are the best house cleaners in the pacific northwest.
Cleaning Service Area/Cities Served
Seattle, Bellevue, Bothell, Brier, Edmonds, Everett, Kenmore, Kirkland, Lake Forest Park, Lynnwood, Marysville, Issaquah, Medina, Mercer Island, Mill Creek, Mountlake Terrace, Mukilteo, Redmond, Sammamish, Seattle, Shoreline, Snohomish, Woodinville, Woodway.
How can we serve you?
Do one thing. Do it well. Do it better than anyone else. Do it for less.
Hours of Operation
Mon: 8:00 AM – 5:00 PM
Tue: 8:00 AM – 5:00 PM
Wed: 8:00 AM – 5:00 PM
Thu: 8:00 AM – 5:00 PM
Fri: 8:00 AM – 5:00 PM
And by appointment only:
Phone Numbers
Redmond: (425) 881-8411
Mukilteo: (425) 787-9252
Seattle: (888) 253-2607
Toll Free: (888) Clean-07
Corporate Mailing Address
Mrs. Clean House Cleaning, Inc.
P.O. Box 12001
Mill Creek, WA. 98082
Voice: +1 (425) 787-9252
Toll Free: +1 (888) 253-2607
Mukilteo Office
Mrs. Clean House Cleaning, Inc.
8227 44th Ave W, Ste B
Mukilteo, WA. 98275
Voice: +1 (425) 787-9252
Contact Mrs. Clean House Cleaning and Maid Service
Email: [email protected]
Zip-Codes of Our Service Area:
98004, 98005, 98007, 98008, 98011, 98012, 98020, 98026, 98028, 98029, 98033, 98034, 98036, 98037, 98039, 98040, 98043, 98052, 98053, 98072, 98074, 98075, 98077, 98101, 98102, 98103, 98104, 98105, 98107, 98109, 98112, 98115, 98117, 98119, 98121, 98122, 98125, 98129, 98131, 98132, 98133, 98146, 98154, 98155, 98161, 98164, 98170, 98171, 98174, 98177, 98181, 98184, 98185, 98190, 98191, 98195, 98199, 98201, 98203, 98204, 98205, 98208, 98270, 98275, 98296.