Move In House Cleaning Services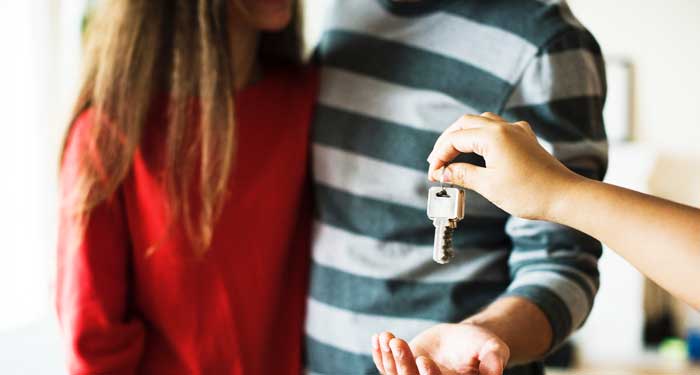 Mrs. Clean's Move In House Cleaning & Maid Services
Mrs. Clean specializes in move in house cleaning and maid service.
Detailed move in cleaning services includes everything in a routine house cleaning and then more. Perfect for making you're newly acquired home clean, sanitized and sparkling like brand new, just the way you want it.
Providing high quality cleaning services and superior customer service in Seattle, Bellevue, Redmond and surrounding areas since 1975.
Let Mrs. Clean Worry about Your Cleaning
Your new home may not be as clean as you'd like it, with dirt and odors left behind from previous owners or tenants. With all the stress of having a new home, why not relax and let Mrs. Clean's maids do the work instead of you having to clean around boxes.
Our maids will tackle the cleaning before you arrive or after you've moved in so you can walk in and see a kitchen that shines and floors that gleam. We make your new surroundings feel like home.
Our house cleaners care about our service to you, and they're not satisfied with the house cleaning if you're not.
Benefits of Having a Cleaning Service Before Moving In
Move in cleaning will bring your home up to a high shining perfection, and stop dirt in its tracks. We'll clean all bedrooms, kitchen, bathrooms, living and dining rooms.
A Move in is a serious, heavy duty, detailed, top to bottom, shining clean. Move in cleaning service can be done on your house, office, apartment and condo. Trust Mrs. Clean's expert house cleaners to get the job done right.
Free Move In Cleaning Service Quote
Get started by requesting a free Estimate for Move In House Cleaning and Maid Service. Enter your home specs, and we'll reply to you in email with a custom estimate just for you.
Move In House Cleaning Services Checklist
Living Areas & Bedrooms
Carpets vacuumed and edged
Windows and window tracks cleaned
Base boards dusted and wiped down
Vacuum, mop and dry hard floor surfaces
Stairs vacuumed
Flat areas damp cloth dusted
Mop and dry wood floors
Hand wash and dry marble
Tidy room appearance
Dust furniture and knickknacks
Make beds
Remove cobwebs
General dusting
Bathroom Cleaning
Tile walls and bathtubs cleaned and disinfected
Shower and shower doors cleaned and disinfected
Carpets vacuumed and edged
Windows and window tracks cleaned
Base boards dusted and wiped down
Mirrors cleaned and shined
Sink and counters cleaned and disinfected
Floors washed and disinfected
Carpeting vacuumed
Clean and disinfect toilet
Shine and clean chrome fixtures
Wipe down outside and inside cabinets and drawers
Cobwebs removed
General dusting
Kitchen Cleaning
Scrub sink
Clean windows and window tracks
Base boards dusted and wiped down
Clean small countertop appliances
Clean refrigerator exterior
Clean refrigerator interior if requested
Outside of range hood cleaned
Top and front of range cleaned
Drip pans cleaned
Sinks cleaned and disinfected, chrome shined
Countertops cleaned and disinfected
Clean outside and inside cabinets and drawers
Clean exterior of large appliances
Wipe down inside and outside of microwave
Clean table and chairs
Floors vacuumed and mopped
Trash emptied
Cobwebs removed
Thorough dusting