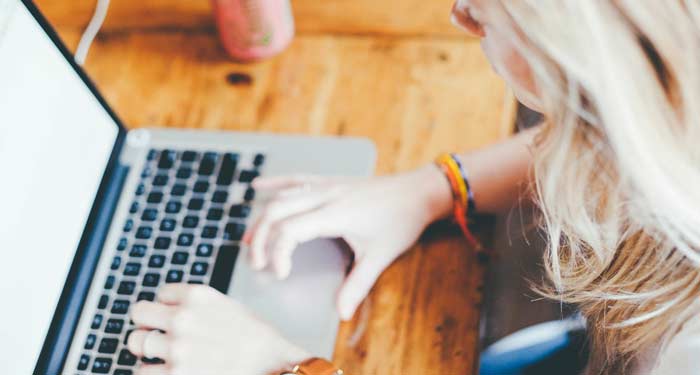 Company Testimonials
We are proud of delighting our clients and receiving feedback on their quality house cleaning. Mrs. Clean is committed to your clean home with our 100% guaranteed maid services.
Our Cleaning Services
Our house cleaners are professionally trained, and work in groups of 2 to 3.
Your cleaning team will arrive at your home with all the necessary cleaning supplies and equipment to make your home sparkle.
All of our employees are thoroughly screened and must pass a criminal background check.
We will never use subcontractors. We send tried and true employees who care about the job they do and our clients job satisfaction.
We clean your home the way you want it to be cleaned. We will work to a set number of hours, to a priority list, or perform a complete 'routine' clean or 'move-in/move-out' service.
Our quality service is 100% guaranteed.
Of course we are licensed, insured and bonded for your protection.
About Us
Our roots are deep in the Pacific Northwest. Established in Redmond in 1975, and owned and operated by former employees of Microsoft and the University of Washington, it's hard to get people more into a job than we are. How can we serve you?
Take a Look at our Client's Feedback!
---
Larry S: Woodinville Home Owner

Polite, respectful cleaners. They asked if there was anything else that needed to be done. Each cleaner worked efficiently and continuously. There were minimal misses on dusting and they need to have the necessary materials to clean monitors and TV screens. Rarely do I ever give "excellent" (perfect) reviews. The team did very well.
---
Angelica C: Shoreline Home Owner

They were very thorough and professional. As I'm recovering from surgery it is great to have a clean home. Thank you!
---
Deb L: Brier Home Owner

I'm touching base to let you know how pleased I am with the cleaning I received from the great group of gals sent to take care of my home. Karla, Kerra and Nancy were very thorough and did a good job. I did want to mention that an area of pink mold remained in the master bath toilet noticeable after flushing. So I took care of cleaning that completely. Just an fyi about that little bit. But otherwise spic and span! We are ready to move in and looking forward to starting out in a clean home.
I'm happy to have found the services of Mrs. Clean and glad to refer and call again myself.
---
Laure J: Kirkland Home Owner

Mrs. Clean got me into their schedule with just a day or two notice!! And both times they have been at my house the quality of the cleaning is IMPECCABLE.
The teams move in a very organized and fast fashion, and are very professional. Even if I add stuff last minute, they do it. I would recommend them to ANYBODY!! You make life so much better when I don't have time to clean it myself!
---
Mark E: Monroe Home Owner

The carpets look amazing, the ladies even moved the sofa to clean behind/under it. I consider that above and beyond service. I highly recommend this service.
---
Nicole R: Issaquah Home Owner

I have used multiple cleaning services locally and in other states. This service was fabulous. Folded clothes, was super efficient and did an excellent job overall.
---
Solomon D: Bothell Home Owner

I fully recommend Mrs. Clean for anyone wanting the joy of coming home to a thoroughly cleaned house. We haven't had time to clean ourselves as we're re in the middle of renovations, and Mrs. Clean's crew has certainly relieved us of that stress. I appreciate the attention to detail and find myself wowed by how clean the nooks and crannies are. The optional services and the initial deep cleaning of our home have been amazing time-savers, and regular cleanings from Mrs. Clean are now a no-brainer for us!
---
Brandon D: Sammamish Home Owner

I totally love the vacuum lines Madison leaves. I am a bit OCD when I do it -and it looks good. But she kicks my butt! She always has a great attitude and seems to take a good deal of pride in the work she does. One of the great things about the every-other Friday cleaning – is seeing the carpets in amazing condition. We appreciate the work she does.
---
Carol C: Bothell Home Owner

It smelled so good when they were done. Not like cleaning solvents at all. And they were all so cheerful and helpful and considerate. I can't think of one thing that I would have liked done different. The service was excellent from beginning to end. I was extremely pleased and impressed. This is my first experience with a cleaning service. You were awesome! My expectations were more than met. You were professional, gracious, considerate and efficient. If I ever have a chance to use a cleaning service again you are the only ones I will call. Thank you so much for a job extremely well done!
---
Tony B: Woodinville Home Owner

The team was on time and friendly with my dog. In terms of cleanliness there are no complaints. Very happy with how clean the house ended up.
---
Aaron J: Issaquah Home Owner

Very pleased with service. Did way more than I expected. If I need cleaning service in the future, I know where to go!
---
Cami P: Sammamish Home Owner

I had clearly underestimated the time and work for my initial cleaning….but the team dove in and were amazing and fast. When it was clear that they would not get everything done in the contracted time – they were upfront and we worked out priorities. I loved that! No one left me guessing. The team work was outstanding…..so efficient! All my expectations were met, and I can't wait to get a regular schedule going!
---
Amanda B: Lynnwood Home Owner

The team was friendly and upbeat. I felt comfortable with them in my house. If i would have known they would organize my kitchen cabinets i would have been with your company much earlier!!!
---
Shellee M: Bothell Home Owner

The team went above and beyond when cleaning my home. A small example of the attention to detail, all of my wall hangings were removed, polished and replaced; something I would have never expected. The house both looked and smelled clean and fresh and the ladies were so kind and accomodating. I look forward to my ongoing service with Mrs Clean.
---
Jin M: Bothell Home Owner

I was impressed by the efficiency and professionalism demonstrated by Mrs. Clean's cleaning crew. The results were beyond my expectation and satisfaction.
---
Chris S: Redmond Home Owner

Crew were very friendly and professional, and worked purposefully the entire time they were there.
---
Tara B: Everett Home Owner

Your crew was very friendly and did a great job! I wish I would've done this sooner. I am looking forward to having Mrs. Clean come back.
---
Lauri R: Edmonds Home Owner

My friend talked me into using your services and boy was she right on! amazing to have such a treat and luxury! don't know what I have been waiting for and trying to do this whole house on my own.
---
Charlyn M: Bothell Home Owner

Mrs. Clean has been very flexible in meeting our schedule and individual needs. We have appreciated their efficiency. It is so nice to come home to a clean home and to feel comfortable leaving our home in their hands.
---
Kristi T: Everett Home Owner

The gals that came to my house were all very friendly and polite. They did a great job cleaning the house. I liked that you had a list all ready to go and I didn't have to tell you what to do.
---
Jason H: Bellevue Home Owner

I had Mrs. Clean perform a move out cleaning on the rental house we just left. The cleaning was complete and really took some stress off the moving process. They did an amazing job and the place looks great (better than any time while we lived there). The maids showed up on time and completed the cleaning within the quoted price range. I would recommend this company to anybody and hope they cover the region my new house is located.
---
Paula T: Everett Homeowner

The house truly sparkled when the team was done! It was amazing. They paid attention to details and clearly knew what they were doing. The bathrooms were thoroughly cleaned (and they needed it)! I appreciated that my extra personalized requests were met with smiles and carried out beyond my expectations. I highly recommend this company!
---
Kim M: Lynnwood Homeowner

Your Team was a god send for our wedding. We got married in my sister-in-laws home and we didn't want to impose on her. We had you come out on Friday before the Saturday wedding and again on Monday to clean up after. Your team worked around all the extra people in the house trying to decorate and get food prepared. Along with a baby and 2 young boys! They did an excellent job. They showed up on time and worked hard. They did miscalculate the amount of hours they were there,but you credited those to our Monday clean and it all worked out. We are VERY pleased with Mrs. Clean and would use you again if there is a need.
---
Chris O: Edmonds Home Owner

Wow your staff went above and beyond to clean my place better then i could. 100% awesome and i like to find out how much it would cost if i had you folks come by 2 times a month for touch up cleaning.
---
Andrea E: Everett Home Owner

Overall, I was very happy with the service and I feel like it was money well spent. The only comment I would make is next time clean the blinds in the master bedroom. They are behind the bed so I can understand how this was missed.
---
Linda D: Bellevue Home Owner

Thank you Roberta for sending Nicole and Michelle to our house in Bellevue for a move out cleaning. Both ladies were fast and very nice and they did a great job. I'll be sure to recommend your company in the future to friends and consider you when I need additional cleaning services.
---
Adrianne K: Redmond Home Owner

I wanted to say that the team that cleaned my home this morning did an EXEMPLARY job. They did everything on my priority list and MORE! I was so happy when I returned home because I couldn't find anything that they missed and was pleased to see that they went ahead and found extra jobs to tackle to make my home feel cleaner than usual. A big thank you to them. Is there any way I can request that they be my regular cleaning crew?
---
Alison B: Seattle Home Owner

I just wanted to let you know that the two women that came out to clean our apartment were really great. They were professional and friendly, and did a great job. Thanks so much for the excellent service. We'll keep you in mind for all of our future cleaning needs.
---
Northwest Sheet Metal Trust: Cathy G, Office Manager, Monroe Business Office

I am happy to say we were very pleasantly surprised when we came into the office Monday Morning. The bookcase must have been quite a task, yet we were so happy to see it nicely polished, along with the window sill and even our paper shredder was dusted. The kitchen counter was perfectly clean, the sink sparkled, and the microwave was cleaned.
I have not seen an office so thoroughly cleaned by any other janitorial service. Thank you for your attention to detail. It is very much appreciated.
---
Teresa F: Sammamish Home Owner

Please tell the team that I am so thrilled to have them back. They did a super outstanding job and I could smell the freshness the minute I walked in. Every room leaves me grinning ear to ear. I was going to leave a checklist but I see I don't need it- they just know what to do to make things look good.
---
Erin F: World Traveler, Kirkland Condo Owner

Just wanted to send a quick email to let you know that the team you sent over yesterday was AWESOME! Just absolutely AWESOME! I mentioned it was a tough job – and I totally meant it. I've been traveling for 2 months and had a guy staying here watching the kitties – and the place was WRECKED!! They did an absolutely amazing job to help me as I was soooo overwhelmed at where to even start.
Way over my level of expectations! Just AWESOME!!! Please let them know what an incredible job they did as they deserve MANY MANY accolades!!!!! They are truly wonderful!!! 🙂 🙂 🙂 🙂
---
Patti M: Mill Creek Home Owner

Oh, my goodness! The team was absolutely wonderful. In an hour they made the whole house shine! What a fabulous job – I can relate to, and appreciate very hard workers. I am so impressed, and will definitely use your company again in the future. It is a dependable business that does what they can to provide a good service to their customers, and you certainly fulfilled my expectations!
---
Tracey C: Mercer Island Home Owner

Oh my gosh! Mrs. Clean is fantastic! They really scoured the place and even small things that most overlook — like baseboards or the top of appliances, etc. I really enjoyed having them and am thrilled to throw our doors open today — hopefully we'll sell by Christmas! Thanks for really saving the day!
---
Mo P: Redmond Home Owner

Mrs. Clean has been a very dependable and wonderful cleaning service. I have used them for years and have been very happy with the results and the thoroughness of their work. I use them for what I call the seasonal deep cleaning! They do a great job! Thank you Mrs. Clean!
---
Barbara H: Redmond Home Owner

My condo had not been cleaned in 2 years. It was vacant and in bad shape. I was afraid it would not sell. I could not believe what it looked like when Mrs. Clean was finished. The condo was cleaned exactly as I had asked. The time that was quoted and the money spent were exactly as specified. It was a wonderful job. It was a miracle. The condo sold.
---
Nancy H: Seattle Home Owner

We love our cleaning team, Tia, Nicole & Charla. They are hard workers and we are very happy with both their cleaning, and their pleasant easy-going natures. They have taken over my pet cleaning peeves: the cat hair off of the couch and cleaning out the bottom of the toaster oven, with a smile. My husband, Jonathan, hopes that they will work on his pet peeve: cleaning the baseboards more often, however.
We love, love, love Roberta, and she seems to be loved by the cleaning team as well. We have had scheduling issues for which she has always provided solutions. Also, last year during the snow, she took her client list home to continue client communication from her residence. Our previous cleaning service "no-showed" several times without a call. Roberta calls to confirm even the slightest changes in the schedule.
I am also very happy with the billing coming from Mrs. Clean. I am billed promptly after my date of service so there is no confusion about which charge belongs to which cleaning service. It seems like such a simple concept, but my previous cleaning service was so disorganized that they double charged us twice (I do not believe that this was done intentionally).
Thank you for your service,
---
Ren A: Seattle Condo Owner

Thanks a lot for cleaning my apartment yesterday.
I was surprised to see how my apartment had become clean and neat, when I came back home last night. Honestly, I think it is cleaner now than when I moved into the apartment… I was so impressed by the quality of work done by your crew yesterday. (In addition to that, they were polite and very nice people.)
Now that I'm so satisfied with the overall experience provided by you, I would like to ask you to come to clean my apartment on some regular basis. It would be great if the same crew (as who came yesterday) can come, but others are also okay. (I believe you have a high quality standard.)
---
Angie C: Redmond Home Owner

Today I had the pleasure of Mrs. Clean cleaning my home. The women were extremely attentive to every detail, positive and super nice. I have lived in 5 states and had multiple cleaning services, yet never has one taken this much care and "elbow grease" into their work as these two women did.
This was my initial "deep cleaning" and they worked very hard. For three hours straight they didn't even take a 5 minute break. You rarely find people that work that hard and with that much pride these days.
Thank you, Thank you, Thank you!!! I can't wait to have them come back!
---
Kathi J: Microsoft Alumni President, West Seattle Home Owner

I recently finished a three year remodel and was overwhelmed by the amount of cleaning need prior to my move in. I called Mrs. Clean and they not only cleaned, they took on the toughest jobs first, the bathrooms and kitchen, and left them sparkling. I don't think I could have moved in the following weekend without their help. I would recommend them to any of my friends, not only for the big jobs but for everyday cleaning needs.
---
Redmond Chamber of Commerce: Beryl S

Mrs. Clean has cleaned the Redmond Chamber of Commerce for years. We can always tell when the offices have been cleaned, it smells so good. It is wonderful to have the bathrooms cleaned on a regular schedule. We are so thankful for their services