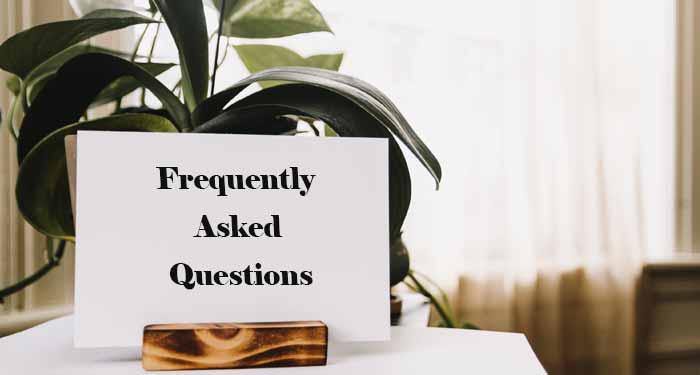 House Cleaning & Maid Service FAQ
Hiring a house cleaning company or maid service can be a dream come true for many people. No matter if you're looking for a one time house cleaning or long term house cleaning services, reviewing these frequently asked questions can help.
These are the most frequently asked questions our clients ask about getting started with Mrs Clean's House Cleaning and Maid Service.
If you've had all your questions answered, you can request a custom cleaning estimate.
About Mrs. Clean
Why is Mrs. Clean the Best House Cleaning and Maid Service
Mrs. Clean is the best in the Northwest because of our people, our commitment, and our very high standards.
As a house cleaning company that's been trusted since 1975, we take our job very seriously.
To ensure that we understand your needs and to have the best communication possible, all of our employees speak and read English.
Mrs. Clean never subcontracts or uses independent contractors to clean your home. Mrs. Clean carries liability insurance that protects you if an accident or injury happens on your property.
We have very high standards and go to great lengths to hire the right cleaners. Our maids are thoroughly trained, supervised and receive a criminal background check before they are allowed to step foot inside your home. We know our maids and you'll get trusted and pre-screened employees sent to clean your home.
We ask for feedback on your cleaning. Our customer service and near-obsessive desire to please insures consistent and high-quality cleaning.
Mrs. Clean cleans your entire home on each visit. Many other house cleaning services use a rotational system, meaning only one portion of your home gets an in-depth clean on each visit.
We will customize your cleaning services. We take care of all your cleaning needs: heavy duty scrubbing, shining and organizing your home. Let us know what your custom cleaning needs are and we will do our best to do it all.
Our estimates are straight up, honest, detailed and complete. Even when your home cleaning is estimated sight unseen. We make every attempt possible to provide an accurate and honest estimate in good faith and you'll know the cost, time and what goes into your cleaning.
We don't mess around with hidden charges.
We don't charge a higher rate for one-time cleanings like many other cleaning companies do.
We know where the maids are, minute by minute. Our company cars are all outfitted with GPS locators. We can tell you where the house cleaner is every second of the day, even down to the speed they are driving.
We are very proud of our housekeepers, and proud of what we do, and it shows in the house and office cleaning you'll get.
We are a new kind of cleaning company. Mrs. Clean is here to make your life easier, let us know how to start.
What is Mrs. Cleans Quality Guarantee?
Your satisfaction is our priority. Does 100% work for you?
If something was missed and you are not satisfied with your service, please notify us within 24 hours of the cleaning and we will send the team back out, at our expense, to reclean the specific area that didn't meet your expectations.
We care about our cleaning services and we're not satisfied if you're not. Your house cleaning has a 100% satisfaction guarantee.
* This guarantee does not apply if our ability to perform the cleaning has been limited in some manner by the client (such as limiting the cleaning hours we have to thoroughly clean the home) or more than 24 hours have passed since the cleaning service was performed.
If you are home during the cleaning and notice the team missed something, please let them know before they leave your home so they can get the job done.
Does Mrs. Clean have References?
Absolutely.
We have testimonials from our valued clients and we have references available by request.
Is Mrs. Clean Licensed?
Mrs. Clean IS licensed and It DOES Matter.
Hiring an unlicensed individual makes the 'client' technically and legally an employer, with all the tax, legal, and liability issues that come with it.
The house cleaning industry is rife with many unlicensed, uninsured and unbonded individuals offering services.
There are laws and protection afforded to consumers when using a licensed cleaning company with the proper insurance in the state of Washington.
Only licensed companies may carry industrial, liability, Labor and Industries, and bonding insurance protection. Though a business license doesn't guarantee that the company carries all these protections. If you are concerned about this, make sure you ask before making your appointment with any cleaning company.
No one likes it when accidents happen, but they still do. You can relax because you are covered when you use Mrs. Clean.
About Mrs. Clean's Cleaning Services
What Cleaning Services does Mrs. Clean Provide?
Your entire home is thoroughly cleaned each and every time.
A routine house cleaning is a standard list of services we do after the initial deep cleaning has cleaned up the heavy duty grime.
We straighten the appearance in all rooms. Clean the bathrooms, kitchen, bedrooms and all living areas. The house will shine once again when we are through.
Deep cleaning is a heavy duty, detailed house cleaning from top to bottom. It's a great way to get your damage deposit back when moving out, or to get your home ready to show when you have decided to sell. It's also good to have a deep cleaning performed in the spring, open those windows and let the sun shine in.
A move in cleaning sanitizes your new home and makes everything fresh and clean before you get settled in.
A custom house cleaning is just, well, customized. Do you want us to clean your silk plants, fold your laundry and organize the pantry? Only clean the high traffic areas? Only clean the bathroom? Come in to help out the housekeeper? (we've really done this!) Clean to a set cost or time? Polish your silver? (we've done this too!) No problem, we'd be happy to!
Just add or subtract any item from the routine and deep house cleaning service list, mention any other items you'd like us to help with when you book your cleaning and then sit back and count on Mrs. Clean to get the job done.
Our detailed deep house cleaning, move-in house cleaning, move-out house cleaning includes everything in a routine house cleaning and then more.
These are perfect for spring cleaning or when moving and you want everything sanitized, shining and sparkling. We spot clean the walls and light fixtures. The oven, refrigerator, windows and even the window tracks are cleaned.
Anything else Mrs. Clean can Help With?
We also provide business cleaning services. Office cleaning needs vary between an office setting, a hair salon and exercise facility. We will do what needs to be done to keep your business looking great.
Why does the First House Cleaning Take More Time to Complete?
House cleaning is hard work, especially with a built-up layer of grime.
The first time we come out to clean your home or office, the job is scrubbing intensive as we get all areas cleaned to sparkling high standards.
Depending on the initial level of grime and clutter, a first-time cleaning can take 1.50 to 2.0 times longer than your subsequent cleanings. It just breaks down to the level of grime and the time it takes to remove it all.
We do not charge a higher rate for one-time cleanings, (as do some companies) but it obviously takes longer to clean a tub or shower that has a lot of buildup than a tub that's been cleaned frequently.
Is There Anything Mrs. Clean Can't Clean?
Due to the risks to our employees' health we do not clean out cat boxes as they carry a risk of contracting toxoplasmosis.
Blood, vomit and anything else along these lines (either of human or animal origin) needs to be cleaned through a bio-hazard cleaning service.
We can't wash laundry, but we will fold and put it away if this is requested when you book your cleaning. (Extra time will need to be allotted for this service.)
We clean everything that can be easily reached. This means that we do not do ladder work, but we do use step stools to reach higher items.
What Cities does Mrs. Clean Provide Cleaning Service?
Bellevue, Seattle, Redmond, Sammamish, Woodinville, Kirkland, Edmonds, Mercer Island, Issaquah, Mill Creek, Mukilteo, Snohomish, Kenmore, Bothell, Shoreline, Medina, Everett, Woodway, Lynnwood, Lake Forest Park, Brier, Mountlake Terrace.
Does Mrs. Clean have Cleaning Discounts?
We sure do. Take a look at our house cleaning specials.
Does Mrs. Clean Require Cleaning Contracts?
Never. We're happy to earn your business each time we clean, and we've built our cleaning company doing just that.
Does Mrs. Clean Provide the Cleaning Supplies?
Yes, we do. We arrive with all cleaning supplies and equipment necessary to make your home or office sparkle.
We even bring our own freshly laundered soft cotton towels to clean with.
If you'd like us to use your cleaning equipment or any special cleaning supplies, we can do that but know we are not liable for any damage that may happen.
You'll be happy to know that many of our products are earth friendly and/or either unscented or low scented.
Do I Have to be Home when you Clean?
Not at all. In fact, many clients prefer to give us a key so we can clean when they are away.
All keys in our possession are given a code designation and are secured when not in use.
If you prefer to hide a key on your premises, please call the office with the location so we can notify the team prior to their arrival.
Also, if you will not be home and there are any codes required to enter the premises, let us know these as well. Mrs. Clean is not responsible for any costs if an alarm goes off. On that note, if you have an alarm and change the code, please let us know.
What Days does Mrs. Clean Work?
Our Maids are available to make your home shine Monday through Friday. Saturdays are available at a slightly higher weekend rate.
Cleaning services are available for either one-time, weekly, bi-weekly, or monthly cleaning services.
Can I get a Gift Certificate?
Of course. House cleaning is a wonderful gift. We provide gift certificates for house, office, condo and apartment cleaning in any amount of time you desire.
About Mrs. Cleans Employee's
Can I Trust the Maids?
Absolutely! If we would not trust someone to clean our own home or office, we're not going to send them to clean yours!
Our employees have all been background checked, and are covered by an honesty bond. (No matter who you hire to clean your home, always insist on a criminal background check.)
We've turned down 100's of house cleaners with a theft or other serious conviction on their record.
Relax because Mrs. Clean sends pre-screened, trusted, and dependable employees to your door.
Are Mrs. Cleans Employees Bonded?
Mrs. Cleans employees are bonded for your protection.
This bond protects and compensates you and your belongings if an employee of Mrs. Clean is guilty of theft.
Are Mrs. Cleans Employees Insured?
Mrs. Clean carries liability insurance.
Liability insurance protects you and will cover damage to your home or property that is caused by Mrs. Cleans employees.
Will I Get the Same Maids for each Cleaning?
Of course.
We like to send the same cleaners because they are familiar with your needs, but, if you like, we can rotate the maids so you can be sure you have the perfect cleaners just for you.
Since we send out cleaning teams rather than a single person, if someone is sick or on vacation, you can be assured of seeing a familiar face.
Just let us know your preference.
Does Mrs. Clean Send a Team of House Cleaners?
Mrs. Clean sends background checked employees in a team of 2 to 3 people, depending on the client's home size and personal preference.
How are my Cleaning Services Estimated and Charged?
How Mrs. Clean Estimates your House/Office Cleaning
Our fees are based on the actual time it takes to clean your home in 1/4 hour increments. We have a 2-person, 1.5 hour minimum (This is the equivalent to 3 single person cleaning hours).
The cleaning estimates we provide are based strictly on the square foot, number of beds, baths, number of occupants, pets, etc. and can only be as accurate as the information you have provided us. When requesting a cleaning estimate online or by phone, be as accurate as possible and be sure all areas of your home have been accounted for. Just forgetting to add a bathroom will take longer than we estimated for.
If you did forget to add a room or let us know you needed something extra done, and the cleaning crew believes it will take more time than estimated to clean your home, we will contact you for approval of more time or we can make sure it gets added to your next cleaning.
You can be assured that our house cleaning rate is a good value. We survey other house cleaning company rates regularly to ensure that we are very competitive.
Our rates, our guarantee, and our dedication to you remain the same whether you book us for a one-time cleaning or sign up for weekly, bi-weekly, or monthly service.
How Other Cleaning Services Estimate and Charge for Services
House cleaning services have 2 primary ways of charging you for the cleaning; either by the job, or by the hour.
When a company is vague about how much time they will spend in your home, ask you to sign a contract, or only provide a set cost; it is usually because their employees are being paid a percentage of the job rather than being paid a fair wage on an hourly basis.
This means that house cleaners who receive a percentage will be paid more per hour the faster they get out of your home. This is a problem because it results in what we call "surface cleaning" and it's a poor quality, non-detailed, quick wipe down.
We know cleaning companies that use this business model have a constant struggle with an employee's desire to get the highest wage possible, vs. a quality cleaning job, done right the first time.
Mrs. Clean compensates our house cleaners' fair wages from start to finish for the time they are in your home and our employee wages do not increase if they rush through cleaning your home, as do some other companies, so we avoid this quality problem completely.
How our Cleaning Model Benefits You
Because our cleaners' wages are based on merit, the quality of the job, and the satisfaction of our clients, there is no incentive to rush through your cleaning.
Your cost can go down because we don't continue charging you a higher rate for an easier and less time-consuming job. In our experience, the more frequent your cleaning and the more familiar the team is with your home, the less time it can take for your home to be completely cleaned so your charge will be less too.
Our company mission and customer promise is to charge a fair price, provide an exceptional cleaning and to pay our employees fairly for providing you with a quality cleaning.
You can request a free house cleaning estimate here.
Getting Started with House Cleaning from Mrs. Clean
I've Never had Maid Service. How do I Start?
Submit a cleaning quote request so you have an idea of your homes estimated cleaning time and cost.
Your first cleaning is a deep cleaning, then most clients switch to routine cleaning service at a frequency that suits them.
House cleaning is hard work, and a first-time cleaning or one-time cleaning is by far the most labor intensive as we are bringing a house up to sparkling clean.
After the first deep cleaning, it will take much less time (on an ongoing basis) to maintain that new high level of cleanliness. A first-time deep cleaning usually takes 1.50 to 2.0 times longer than a routine cleaning.
We can work with a priority list. We'll hit your priority areas first, and as we continue to come and clean your home, the little 'extras' that make up a deep cleaning will be rotated in.
If you elect to use a priority list, we cannot guarantee that we will be able to complete all items you have listed, or to clean the entire house, but we will do the best job we can and clean as much as possible within your regular time frame.
Some clients enjoy service on a frequent basis, and have us clean only their high priority, high traffic areas. That's perfectly fine with us!
The difference between all these options is simply your desires and expectations. We'll start up your service any way you'd like, and we'll work as hard as we can on whatever type of cleaning you prefer.
Rest assured, no matter how we start, we don't mess around with clean.
On My Cleaning Day
How do I get Ready for my House Cleaning?
First, discuss your wants and needs with the office to make sure your home specifics are well documented and clear.
Provide us with your pet instructions, keys, alarms or any other specific instructions about your household. Please let us know if your pet may greet us at the door so the cleaners know to quickly close the door behind them. We don't want Fido or Fifi to escape and we can't be held reliable if they do get out.
Mention any trouble areas or pet peeves prior to our visit so we can bring any special cleaning supplies required and be prepared to address these issues when we arrive.
Cleaning is hard work. For a safe work environment, please leave the house at a comfortable temperature so the cleaners don't get overheated.
It's fine to leave the cleaners a list, or you can email us at the office on any issue. We are happy to address specific items room by room. You can put your list out every time the maids come, especially if your needs or priorities change week to week.
Hands down, clutter is the #1 thing that slows us down.
Our house cleaners are ready to work right when we arrive. We really want to start on the dirty work, but first we have to pick up all the newspapers, magazines, the 500 Lego's and bobby pins on the bathroom floor, cups and glasses, dirty dishes, clothing and shoes strewn all over that needs to be picked up and put away, before we can even start to clean.
Nick knacks are also known as clutter.
We realize that nick-knacks can be treasured above all else, but nick-knacks are plain and simple clutter too. All these little treasures take some time to clean and that means extra dust and grime usually build up on them.
We don't mind picking all the stuff up but don't forget we are getting paid for it. But it is not the most effective use of your money and the time we should be spending on the real reason you hired us to come to your home.
Does that make sense?
What task is more important to you? Picking up Tommy's Legos and all of Danielle's clothes and the dishes strewn about in her room, or really scrubbing that dirty bathroom till it sparkles?
Of course, we do pick up all the clutter we find, it's our job. But be aware that it may cause your cleaning to take longer than it would have otherwise if the amount of clutter is excessive.
What Time will you Arrive?
We place reminder calls the day before your scheduled house or office cleaning. An estimated time of arrival (ETA) will be provided at that time. The ETA will be as accurate as we can possibly make it (e.g. 11ish).
Each of our cleaning teams have 4 to 6 jobs scheduled each day. The clients scheduled before you, as well as our famous Seattle traffic may sometimes impact the accuracy of our arrival time. That is why we offer a +/- 30 minute arrival time.
We make every attempt to arrive very close to our scheduled time, but some things are out of our control.
We ask for your understanding if we are running behind, each of our teams carry GPS locators. If you would like to see where they are and get an updated ETA, please call the office.
If you have a critical timing issue, please let us know, and we will do our best to try to accommodate it.
Can I Change My Service?
If you would like to add a service to your cleaning, please call or email within 24 hours of your appointment time. Please be aware if our schedule is full, we may not be able to accommodate your request and may need to schedule another appointment or wait until your next scheduled cleaning.
If you are home and ask the cleaning crew on the day of your appointment for additional services, the cleaners are not authorized to agree to any changes, these requests must be called in to the office.
Can I Leave a Note for the Team?
Definitely yes.
It's a good idea to communicate either to the office or the house cleaning team if you want special attention to an area, or if you are pleased with the job or have concerns.
We contact all of our clients after their initial cleaning to ask for feedback. Our employees strive to provide impeccable service, but we are human and misunderstandings occasionally happen.
Every client has different wants, needs, and expectations, so the more communication the better.
We welcome the opportunity to improve our service to you.
How Do I Make my Payment?
Payment is due at the time of service.
We accept cash, check, Visa, Master card and American Express.
Returned checks are subject to a $45.00 processing fee.
If full payment is not received at the time of service, billing clients are assessed an additional $15.00.
Late fees accrue at $20 per month for balances under $250, $45 per month for those above $250.
Client nonpayment for services may result in being referred to a collection agency.
What if Something was Missed?
We try very hard to please our clients, but sometimes we do make mistakes. Please call us within 24 hours if something was missed during your cleaning.
We guarantee our services, so we will return to correct the problem at no additional charge.
If you are home during your scheduled cleaning time, feel free to tell one of the crew members something was missed so they can take care of it before they leave your home.
If something small was missed that you would like to bring to our attention, please send us feedback, call, email, or leave a note for the team the next time they come out.
But do let us know, we would not want to make the same mistake twice. Communication is very important. If we don't hear from you, we will assume everything is well.
We welcome all feedback that will help us improve our service to you.
What if Something was Broken?
We treat your home or business with as much care as if it was our own, and of course we carry insurance if there is an unfortunate mishap.
If you have any irreplaceable or high value items in your home, please put them up and out of the way and notify the office or the maids so we do not risk damaging them.
Please note that Mrs. Clean is not responsible for the replacement or repair of items that have pre-existing damage, wear and tear or are not securely attached to walls.
What if I Forget the Maids are Coming to Clean?
We call all our clients the day before the scheduled cleaning to remind them of their cleaning appointment.
If the team is dispatched and we can't get in to clean, a $45.00 trip fee will be assessed. This is a minimal fee that is in place to cover the cost of our transportation and employee wages as they travel to and from your home.
Please call us to cancel the cleaning at least 24 hours prior to the scheduled day to avoid this charge.
Can I Cancel my Scheduled Cleaning?
Yes. If for any reason you need to cancel your cleaning appointment, please call or email our office within 24 hours of your appointment time. Last minute cancellations may be assessed a $45 trip fee to cover our costs.
Looking for a House Cleaning/Maid Service Job?
Looking for Employment?
Do you love to clean? We are always looking for cleaning professionals. Apply for a House Cleaning Job.