What to ask Before Hiring a Cleaning Company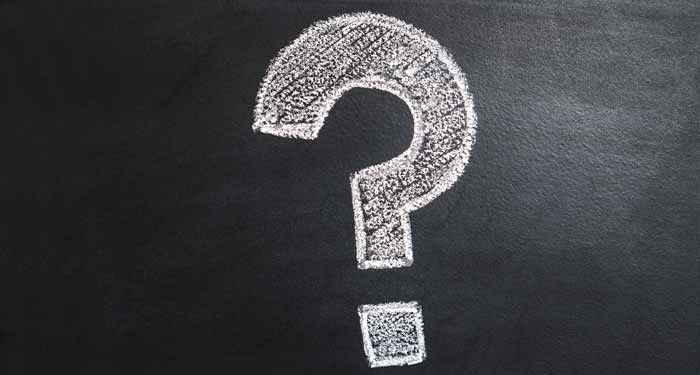 Questions to ask Before you Hire Maid Service or House Cleaning Services
Having a house cleaner or maid service is a dream come true for many people. Unfortunately for some, hiring a good house cleaning service becomes a nightmare.
There are many things along with affordability that should be taken into consideration before you make your decision.
Mrs. Clean has prepared these questions to help you avoid the risks that unfortunately exists, and find a quality house cleaning service that will keep your home sparkling clean and give you complete peace of mind.
Have more questions? Send us an email and we'll get right back to you. Would you like a free estimate? Here's a form to request a custom cleaning estimate online.
Mrs. Clean's House Cleaning and Maid Service has been providing house cleaning, maid service, deep cleaning, spring cleaning, office cleaning, housekeeping, office cleaning, move in and move out cleaning services since 1975.
Oh, yeah- Someone is available by phone to answer your questions almost 24/7.
425-881-8411 – Redmond Bellevue Kirkland
Mill Creek, Edmonds, Mukilteo
1-888-clean-07 – Seattle toll Free
What is Your Guarantee?
Well, If you are proud of the job you do, there should not be an issue with guaranteeing it. Right? Our work is 100% guaranteed. Period.
If you are not satisfied with the cleaning you get, call us within 24 hours of your house cleaning, and we'll send the crew back at our expense to correct the problem.
How Long Have you Been in Business?
Not to say that you can't rely on a new company, hey, we all have to start somewhere; but in general, a cleaning company that has been around for a while is more likely to be there tomorrow if you have a problem.
Mrs. Clean House Cleaning has been in business for over 35 years. We started up in 1975 and we are still cleaning strong!
Do you have References?
Any house cleaning company, maid service, or janitorial company that does good work should be proud to provide you with a solid list of references. Would you like to see ours? Send us an email and we'll send you a copy right away.
Do you Have Insurance?
Unfortunately, many companies, and I'd guess 100% of individuals for hire do NOT carry liability insurance. Hiring a company that has insurance adds slightly to the cost, but the insurance coverage protects YOU.
Mrs. Clean has full liability and L & I insurance for each employee.
Are your Employees Bonded?
A bond is insurance that protects you and compensates you if a house cleaning employee is guilty of theft.
Mrs. Clean sends employee's that are trusted, screened and bonded for your protection. We've turned down 100's applications from house cleaners that have current house cleaning experience and a theft or other serious conviction on their record.
Can I Trust the Maids/House Cleaners you Send to my Home?
This is really critical.
Regardless of who you hire, insist on a criminal background check. We turn down 100's of applications each year from house cleaners because of a criminal past.
If I would not trust someone in my home, I'm not going to send them to yours.
What Happens if Something is Broken, Damaged, or Turns up Missing in my Home?
This comes back to whether the company carries insurance, the type of people and house cleaning company you are dealing with.
No one is happy when these things happen.
This is why we run background checks, train our people thoroughly, and carry insurance. But accidents do happen on occasion. Of course we back it up.
What Happens if the Maids get Hurt on My Property?
A legitimate company with employees has L&I insurance. The insurance will cover the medical bills in the event of an on the job injury. If you have hired an unlicensed individual offering house or office cleaning services, you are potentially liable for any medical expenses or damages.
What's the Risk of Hiring an Individual to Clean my Home?
You may save a little money, but you open yourself to the real risk of a lawsuit in the event an injury occurs on your property.
There is no recourse available other than legal if you are not satisfied, or if something is damaged, broken or missing. If you hire an individual and they do not pay the taxes they owe on the money you pay them, YOU can be held liable for the taxes.
Hiring an individual legally makes you an employer, and you are required to file proper documents with the government.
See IRS publication 926 Household Employer's Tax Guide for instructions. It is important to check with your insurance agent to ensure you have proper homeowners insurance.
Do you Send Employees, Contractors, or Vendors to Clean my Home?
Mrs. Clean sends trusted, trained background checked employees to your home.
Legitimate cleaning companies with employees are trained to OSHA standards. They are covered by L & I insurance. All employment taxes and insurance are paid by the company.
Contractors are independent; they actually can be considered a vendor of the company you hire. They have not been trained by the company, (the IRS has very stringent rules on this) and are not covered by L & I insurance. Using individuals, vendors, or subcontractors is a gamble. There is no way of knowing what you'll get.
Have more questions? Send us an email and we'll get right back to you. Would you like a free estimate? Here's a form to request a custom cleaning estimate online.